BibRave is a running community that connects runners with the best races. It's the place to research races you're considering signing up for, and a place to leave feedback on races you've completed. BibRave is also a way for races and running brands to connect with socially savvy runners – through our popular weekly Twitter chat, #BibChat, and our large ambassador network – BibRave Pros. The list below captures all of the current active BibRave partner race discount codes. Use the codes below to receive discounts on registration for our partner races. Visit https://www.bibrave.com/ for more information and contact info@bibrave.com with any questions!
3/21/2021 – Oakland Marathon – Oakland, CA
This year marks the 12th Oakland Running Festival and it is on the map to stay. It has been nationally recognized as the Bay Area race to run. Although, in 2021, we will have to endure the Oakland Running Festival virtually due to Covid-19.
Once we are back to our live events, you can be sure to experience Oakland's diversity and beauty with a race that touches all aspects of Oaktown, and finishes with one hella awesome party.
Use code "OAKLANDRAVE21" for 10% off
3/27/2021 – Publix Savannah Women's Half & 5K – Savannah, GA
Use code "BIBRAVE2021″ for 10% off
April 2021
4/3/2021 – Allstate Hot Chocolate 15K/5K – Philadelphia, PA
Use code "BRHC20" for a free HC running hat
4/3/2021 – Allstate Hot Chocolate 15K/5K – Louisville, KY
Use code "BRHC20" for a free HC running hat
4/10/2021 – Allstate Hot Chocolate 15K/5K – Minneapolis, MN
Use code "BRHC20" for a free HC running hat
4/10/2021 – Milwaukee Marathon – Milwaukee, WI
The Milwaukee Marathon is returning in 2021 for another fun day of running through the heart of Milwaukee! Join thousands of runners across three distances and experience the premier running event in the region. With all races starting and finishing right at the Fiserv Forum, home of the Milwaukee Bucks, runners will be treated to ample parking and an awesome after-party to celebrate your achievements!
Use code "BR10" for 10% off
4/10/2021 – Virtual Women's Half Marathon – Anywhere, USA
The Virtual Women's Half Marathon (+ 10K, 5K, Double and Triple Challenge) is like no other virtual event! Join thousands of like-minded women for an inspiring weekend full of fun and camaraderie. Run, walk, skip, jump or race! Don't miss out, sign up today and join the fun!
Use code "BibRAVE$5off" for $5 off any distance
4/17/2021 – Allstate Hot Chocolate 15K/5K – Detroit, MI
Use code "BRHC20" for a free HC running hat
4/17/2021 – Blue Ridge Marathon – Roanoke, VA
The Foot Levelers Blue Ridge Marathon Series has earned its title as "America's Toughest Road Marathon" by challenging runners with over 7,430 ft. in elevation change, more than any other road marathon in the U.S. This race runs along the famously scenic Blue Ridge Parkway, and proceeds from this non-profit event benefit the parkway and local charities. The full, half and 10k all prove equally challenging yet rewarding on this mountainous course, and all runners are rewarded with a unique finishers' medals, a tech-tee, live music and local craft beer at the festival-like finish in downtown Roanoke.

Use code "BIBRAVE20" for 20% off
4/25/2021 – Delaware Marathon – Wilmington, DE
Experience a scenic race course that takes you throughout historic downtown Wilmington. "The course has a lot of variety, and gives visitors a tour of many of the most interesting and beautiful parts of the city," said one past participant from Pennsylvania.
The race travels across beautiful Brandywine Park on the Brandywine River, along prestigious parkways, through historic neighborhoods of Wilmington and past downtown's Rodney Square. Choose from a full marathon, half-marathon, 4-person marathon relay, 5k or kids fun run on Sunday.
Use code "DELAWARERAVE21" for 10% off
May 2021
5/30/2021 – Coeur d'Alene Marathon – Coeur d'Alene, ID
COURSE
One of the most scenic courses in the country in beautiful Coeur d'Alene, ID
GREAT SWAG
Coveted finisher shirt, medal, swag, and finisher food
Use code "BIBRAVE15" for 15% off
June 2021
6/12/2021 – The Governor's Cup – Helena, MT
Sometimes all it takes to start a fire is a little spark. That's the thought behind the Governor's Cup road races, which are held annually on the second Saturday in June. Blue Cross and Blue Shield of Montana presents the annual event in Helena to provide people with a fun and festive opportunity to celebrate the benefits of exercise and healthy lifestyle choices with their friends and neighbors. The Governor's Cup serves as the main fundraising event for The Caring Foundation of Montanasm, with all race registration fees going to the foundation

Use code "GovCupRave21" good for 10% off
6/19/2021 – Grandma's Marathon – Duluth, MN
The 2021 Grandma's Marathon in-person field is FULL. Interested participants still have the option of registering with one of our Charity Partners or utilizing the virtual option.
The status of the 2021 Grandma's Marathon weekend is tentative and subject to change at any time. Our staff is working with state and local officials to develop a COVID-modified race plan to make the race and its surrounding events as safe as possible for our participants and volunteers.
Use code "BIBRAVE1021" for 10% off
6/26/2021 – Missoula Marathon – Missoula, MN
After careful consideration, the 2021 Missoula Marathon weekend of events will shift to a fully virtual event that will be held in late June.
The Virtual Missoula Marathon Experience will include:
    A custom Runner Box delivered to your door with Missoula- and Montana-specific goodies.
    In-person pick up option for local residents.
    Discounted registration for 2022.
Use code "BR2021" for $5 off
October 2021
10/16/2021 – Urban Bourbon Half Marathon – Louisville, KY
The Urban Bourbon Half Marathon presented by Jim Beam® is an experiential destination event that celebrates and promotes 200 years of Louisville and Kentucky distilling history, combined with a half marathon route that showcases one of Louisville's most scenic parks and provides a distinct downtown running experience. The half marathon features exclusive bourbon experiences and a post-race party that was heralded by Runners' World magazine as one of the best half marathon after-parties in the country.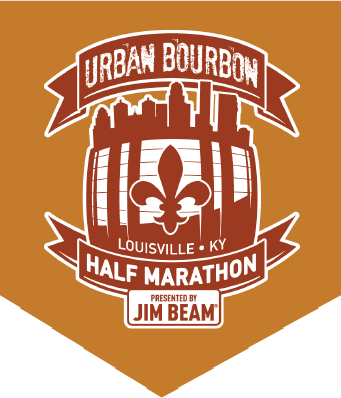 Use code "BIBRAVEUBHM2021" good for 10% off
10/17/2021 – IMT Des Moines Marathon – Des Moines, IA
The IMT Des Moines Marathon advocates for individuals who actively participate in their own personal health and wellness by engaging, coordinating, and providing community-related running events and initiatives.
Purpose
Since its inception in 2002, the Des Moines Marathon has provided a positive image of Des Moines as a place to live, work, and play by offering race distances for athletes of all ages and abilities, including the IMT Des Moines Marathon & Half Marathon, Bankers Trust Marathon Relay, MercyOne 5-Mile Run, 1-Mile Walk & Kids Run, and Principal 5K Road Race.
Use code "BIBRAVE21" for $10 off registration